Q&A with Our 'Size Inclusive Fitness Specialist' Creator, Louise Green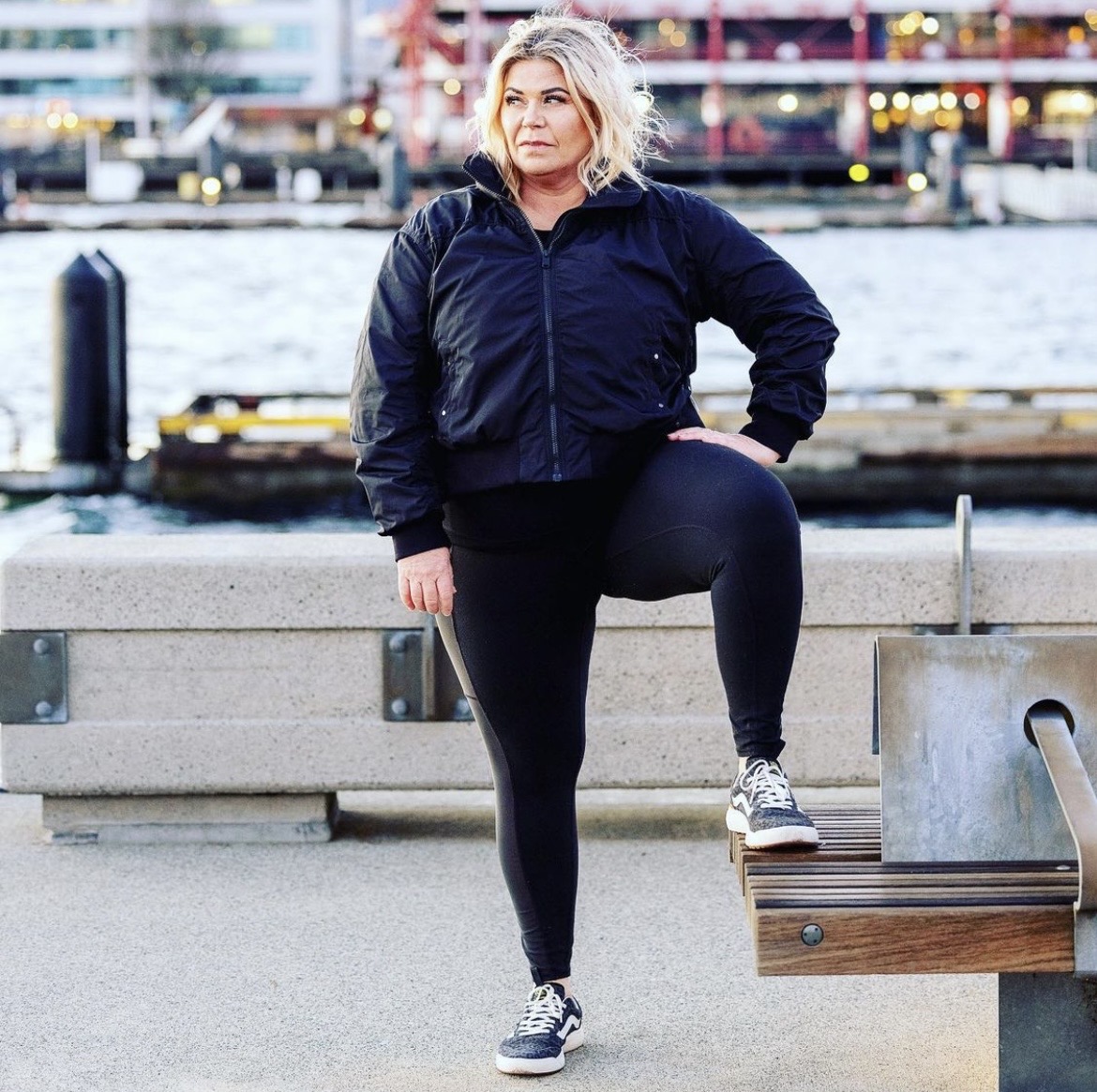 ACE partnered with Louise Green, creator of the Size Inclusive Fitness Academy (SITA), to launch the new Size Inclusive Fitness Specialist program, which was released last month. Creating this program is part of ACE's larger effort to help build a more inclusive fitness industry. 
Louise is also an author, educator, and award–wining fitness trainer who's expertise has been featured by over 150 media outlets and is highly specialized training to remove barriers and help get your larger bodied clients moving in a sustainable way. We connected with Louise to chat with her about the importance of this program and how we can all work to become more inclusive fitness professionals. 
ACE: Why is the Size Inclusive Fitness Specialist program important?
Louise: The Size Inclusive Fitness Specialist program is incredibly important because we are dealing with a population who are marginalized and often this carries over into fitness spaces. Our industry has typically lacked in size inclusivity and as a result, has created barriers for people in larger bodies to access fitness spaces. As the numbers continue to rise in the larger bodied population, now sitting at almost 70% of the USA population, fitness professionals have an opportunity to be a driving catalyst to creating lasting health outcomes for this population. If we can educate fit pros to specialize in this area, we have a huge opportunity to make a very big impact on the health of the nation.
ACE: What do you think is important for fitness professionals to understand around weight bias?
Louise: It is important for fitness professionals to understand that weight bias is very pervasive and that we live in such a weight bias society that the bias itself is normalized. The data shows that weight bias is more harmful than having a higher weight as the bias encompasses the individual both from societal pressures and internalized weight bias. The mental health outcomes on internalized weight bias can have devastating affects, and weight bias overall creates a high-level barrier for individuals to surmount. The problem is, many trainers and organizations don't realize they are operating with weight bias due to this bias being so widely accepted and normalized in western society.
ACE: How did you get into this work and can you tell us more about SITA?
Louise: I had a very profound experience back in 2004 when I joined a running program [and] my coach was plus-size. She was the very first plus-size woman I had seen in fitness leadership, or anywhere for that matter. She had a body like mine and trained me to be athlete without any verbiage about calorie expenditure or diet culture. I had never approached exercise from that position and it was the catalyst that lead me to… become a fitness professional. In 2007, I opened the first plus-size fitness bootcamps in Canada and ever since I have been training, teaching, speaking and writing on the topic of size-inclusion and fitness for all. I opened the Size Inclusive Training Academy after developing the Size Inclusive Fitness Specialist Program which has now educated trainers from all over the world.
ACE: How do you think fitness pros can help improve a client's body image?
Louise: I think it's important to work with clients from a weight neutral position and I know many trainers will find this a difficult shift but here's why… Most often, people in larger bodies have battled their body for a very long time. They often dislike their bodies and deal with weight bias surrounding their body size almost daily. Some have had traumatic experiences in fitness and wellness spaces, such as being brought to diet programs as a young child, forced to run by parents after school to lose weight, or have been bullied to no end. Fatness in America is one of the most devalued identities and this client feels this as a part of their regular life. Most people living in a larger body already feel that their body is wrong and live with internalized weight bias.
The biggest thing a fitness professional can do is to not contribute to the weight bias and negative experiences this client has already endured. Make the client feel like their body is on their side and that their body is capable, train and treat them like an athlete. When we hone in on weight loss and restriction with clients who have a long history of body distrust, hatred or trauma, we are actually inflicting more pain into the situation. Work with clients to build them up [and] don't talk about getting them down to a certain size or weight. We know that with regular exercise health markers improve, people feel better, and, when we empower our clients through exercise and uphold their bodies, their confidence levels rise high.
ACE: What is one tip you have right now for everyone reading this to become a more size-inclusive fitness professional?
Louise: Representation matters. It is extremely powerful. Remember that having a coach who looked like me, only one woman, change the trajectory of my life and health. Take a moment to do an audit of your website, marketing material, social media and take note as to how much size diverse representation you have. Further to that, and if you do in fact represent body size diversity, examine how the larger bodied people in your marketing and social media are positioned. Are they tokenized? Are they weight loss fitspo? I talk a lot about how weight bias can seep through images in how we position larger bodies and how stock photography can be a breeding ground for harmful stereotypes and weight bias. Images, copy and messaging should be empowering while considering this individual's difficult lived experience and the barriers they face when approaching fitness and wellness spaces.
Interested in learning more? Click here to register for the Size Inclusice Fitness Specialist program and here to learn more about what Louise is doing with SITA.
Louise also collaborated on the ACE CEC "A Space for Every Body: Addressing Weight Bias in the Fitness Industry."
Credit: Q&A with Our 'Size Inclusive Fitness Specialist' Creator, Louise Green